Brenda Blisk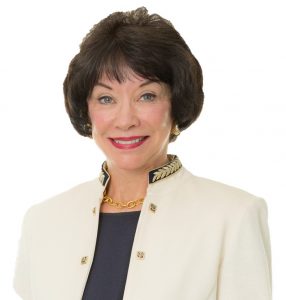 Brenda Blisk, CFP®
FOUNDER, CEO, & WEALTH MANAGER
703-748-5828 | brenda.blisk@spireip.com | LinkedIn
---
Brenda's been advising clients professionally since 1986. In 1997, she became independent after leaving a large New York stock exchange firm to go independent. Brenda opened her own practice where she could provide holistic advice, a client focused approach to financial planning and investment management. Brenda is different. She based her firm on principles which clients understand and want: a firm that is not owned by a brokerage firm, a bank or an insurance company – but truly independent. Clients want advisors with no conflicts of interest and advice which is customized to them and their families.
She's built a solid record of accomplishments and a reputation for excellence among the Blisk Financial Group's clients and colleagues. BFG is nationally recognized as a leading practice in over 20 states and providing families with advice, planning and management of investments covering four generations of clients.
Brenda is a go-getter, and believes in giving back to the community. She founded "IN THE BAG", a designer handbag luncheon. This event has raised over $1,500,000 for the American Red Cross.
Brenda is consistently ranked year after year as one of America's Top Financial Advisors – a feat very few women advisors achieve. Barron's Magazine consistently ranks her as one of America's TOP 1200 ADVISOR'S and TOP 30 in Virginia.
As a wife, mother, and Nana of 4 grandchildren, Brenda learned first- hand how to help her clients balance the needs of a growing family. She is a past board member of Concordia Plan Services of the Lutheran Church Missouri Synod which provides retirement plan services for all church workers and missionaries worldwide. Brenda and her husband live and work in Tysons Corner, VA.
They enjoy Golfing, reading bios of great Americans who made a difference and ACC Basketball!
Education, Affiliations, & Licenses:
CERTIFIED FINANCIAL PLANNER™
Series 7: "General Securities License"
Series 63: "State Securities License"
Series 65: "Uniform Investment Advisor Law License"
Life, Health & Variable Annuity Insurance License
Member of the FPA NCA ( Financial Planning Association of the National Capital Area)
American Red Cross Tiffany Circle Member
Capital Speakers Club of Washington, DC
Investment Advisor Representative and Registered Representative licensed through affiliates of Spire Investment Partners, LLC