Deciding what to do with your money can be a daunting task. Whether you need help with debt payoff or deciding what, and how much, to invest in, a financial planner can help you take the hassle out of these decisions.
If you are trying to remain conscious of cost and have simpler needs like help with choosing and managing investments, you may benefit from a robo-advisor. This is an online service that has low fees and sometimes offers access to human advisors.
However, if you have more diversified needs, inherited wealth, built a large business or a more complex situation, you would probably benefit from a traditional human financial planner. Choosing a financial planner can be scary, but here are the top five traits of the best financial planners to help you in your search whether in McLean, VA and the greater Washington DC area or Charleston, SC.
The Best Financial Planners Create a Plan Unique to You.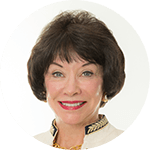 People are all different, with different situations, expectations, and goals. The best financial planners will listen to you, get to know you, and create a financial plan specific to your needs.
The ability to connect to a client and understand their needs quickly and thoroughly is one of the most important traits to look for in a financial planner.
5 Pitfalls to Avoid When Choosing a Financial Planner.
They are Clear About the Relationship.
Before you hire a financial planner, you need to be clear on the relationship. Who will you be working with? How will you be paying for the service? How often will you meet with your advisor?
The best financial planners will be concerned with your welfare and will insure that you understand the details before deciding. They often provide pre-engagement disclosures and a simple summary of the relationship, the products and services, and how the client will pay for them.
You can, and should, check a financial advisor's record. Learn about them before your interview, ask them questions, and take your time with your decision.
4 Questions to Ask When Choosing a Financial Advisor
Certified Financial Planners Follow Fiduciary Standards.
Fiduciary responsibility means that the financial planner looks out for your best interests and puts that above his/her own interests. They do what is best for you. Be sure to choose a financial planner that follows a fiduciary standard.
The Best Financial Planners are Transparent with Billing.
The importance of understanding how your financial advisor gets paid is absolutely critical. Are they paid by a large financial firm? By you? Or a combination of both?
The best financial planners will be transparent and straightforward about how they are compensated. Ideally, you want to choose a financial planner that is paid by you, not a large firm. Some people who consider themselves financial advisors are paid in a way that creates a conflict of interest. You want to avoid this.
You should seek a fee-only fiduciary. This may cost more upfront but having an advisor that is focused on your best interest, and acts accordingly, will save you money in the long run.
They Seek to Motivate You.
Having a financial plan is useless if you don't follow it. The best financial planners will help you stick to your plan. They want to motivate you and help you attain your goals.
Motivation also means the financial planner helps the client calmly navigate the ups and downs of the market, which will inevitably occur. Find an advisor who can motivate you and help you receive the most out of your finances.
If you are ready to speak to a certified financial planner, contact Blisk Financial Group with locations in McLean, VA for the Greater Washington DC area serving Arlington, Great Falls, and Loudoun County as well as in Charleston, SC. Contact us and to get started today.