Being separated from your spouse is complicated in the best of circumstances, and when it comes to money, things can be doubly tricky. Though you may be in the process of carving out a life without your husband or wife, until you're divorced, your finances remain entangled. Here are some things to help you navigate a separation from your spouse.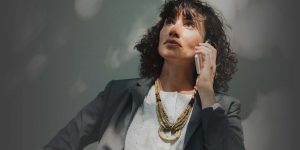 Don't Underestimate the Changes During a Separation
Unfortunately, it is the rare household that divides and allows both parties to maintain their current lifestyles. This is especially true when income discrepancies between spouses are large. Confronting the reality that the same money will have to support two households helps to mitigate the pain later.
Create a working budget together that accounts for new living arrangements and looks forward to budgets after divorce to ease that transition is well.
Play Fair and Don't Let Emotions Rule Before the Divorce
Separation and divorce are difficult for all parties involved, but retaliating for martial hurts by unfairly distributing financial assets can hurt everyone in the long run. Spouses who don't disclose debts or who hide assets often suffer with more complicated legal issues, longer divorce proceedings, and higher legal fees.
Remember that separation is the process of creating a new family dynamic, and everyone suffers when responsibilities are unfulfilled. Do the right thing by continuing to pay your mortgage, utilities, and other agreed upon obligations.
Talk It Out and Plan for the Separation and Divorce
Communication is key to avoid costly mistakes in financial negotiations during separation and divorce. Remember to seek written permission from your estranged spouse when drastically reorienting your finances, and don't make big purchases without prior discussion. New purchases made before a divorce is complete may be subject to redistribution of assets, so it's best to wait until the divorce is final to do so.
The Importance of Separation and Divorce Financial Planning
Working together to manage finances while separated can be tough, it is an area where you and your estranged spouse can lay the groundwork for a healthy non-marital relationship. Even if children aren't in the picture, taking steps to ensure a fair and equitable dissolution of your marriage will enable both of you to move on and create new lives apart.
If you are ready to speak to a certified financial planner, contact Blisk Financial Group with locations in McLean, VA for the Greater Washington DC area serving Arlington, Great Falls, and Loudoun County as well as in Charleston, SC. Contact us and to get started today.