Come be inspired and uplifted by an afternoon of fashion and friendship at the 9th annual "In the Bag" Luncheon and Auction on November 16, at the McLean Hilton Hotel, from 11 a.m. to 2 p.m.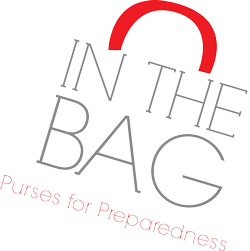 Building on her commitment to charitable causes in her community, Brenda Blisk founded the "In the Bag: Purses for Preparedness" event almost nine years ago to create an exciting lunch that combines an enthusiasm for handbags with a commitment to caring.
Not only does In the Bag yield a generous donation to the Red Cross serving the National Capital Region, it also brings together other professional, philanthropic women seeking to build connections and use their expertise to contribute to the success of their communities.
Join us for a delicious lunch, the company of like-minded professionals, and the excitement of a silent auction for purses by designers like Jimmy Choo, Louis Vuitton, and others.
Last year alone, this event contributed more than $130,000 to the Red Cross of the National Capital Region. Tickets to "In the Bag" have sold out for the past two years, so do not miss out on the chance to bid for a beautiful, trendy handbag and mingle with new friends this year. Indulge in an event you can feel great about! Click here to purchase tickets.
Details
Friday, November 16, 2018
11 a.m. to 2 p.m.
McClean Hilton Hotel